Video marketing has boomed in recent years and this trend is only set to increase. With more video-friendly apps becoming popular it's now even easier for brands to get their names out there via video messages.
It's the old favorite, YouTube, that continues to be the measure of success for bloggers and brands trying to promote their product or service via video. Globally, people spend one billion hours watching YouTube videos every day. That equates to a lot of advertising and viewer potential.
YouTube is the world's second-largest search engine after Google. This means it's essential to know how to make your content readily available through searches and increase the number of subscribers and likes on your channel.
Top 10 ways to boost your channel
Here are the best ways to grow your YouTube channel.
Love your brand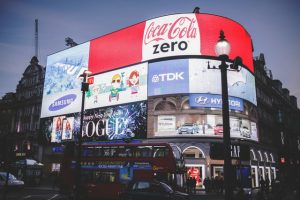 Before you try and grow your channel the absolute first thing you want to do is make sure you love your brand and channel image. You want to stick with the same name, logo, and vision statements for a long time. As you start to build your subscriber list you'll realize it's not a good idea to change your image drastically.
Your subscribers will identify with the brand you built so be proud of it and make sure you are happy with it when you start out. Obviously, your branding should be an extension of your online presence on other platforms so that it's easily identifiable as you.
Be present in videos
If you're the ambassador for your brand (or perhaps it's you and a friend) make sure you show your face on videos. This is extremely important for bloggers, coaches, or people imparting knowledge and producing how-to guides.
By putting a face to your brand, viewers get to know you and they tend to appreciate the personal touch. Your face doesn't have to be in the whole video but a simple greeting at the start welcoming your viewers and saying thanks at the end will go a long way.
Create high-quality, engaging videos
It can take a while to master the art of creating engaging, high-quality YouTube content. Viewers go to YouTube to look for answers to problems, entertainment, and knowledge.
Make sure you only upload content that you're happy with even if it takes a few goes to get it right.
If you have content that has performed well elsewhere (e.g. your blog) use this to turn it into a YouTube video. Chances are it will be just as successful on YouTube if you're answering one of life's big problems, promoting your top recipe, or sharing great advice, etc.
Create impressive thumbnails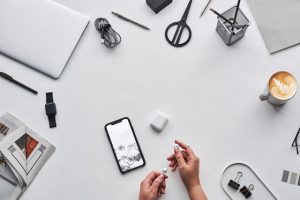 Creating visually compelling thumbnails along with a striking title will help get your video noticed. That's because YouTube will display other similar videos with thumbnails giving users a choice based on their search criteria. You want yours to be the one they click on.
Videos that have a higher click-through rate (CTR) usually have distinctive thumbnails that make them stand out. Remember, it's a process, the more people that click through to your video the more YouTube is likely to put your video at the top of search results because it sees it as being useful for its users.
Don't forget your keyword
Now that you've got your look sorted out, let's talk keywords. It should be no surprise that since YouTube is a system that uses algorithms, your SEO practices will have a big impact. You want it to recognize your video as the most relevant for the keyword you select so it pushes your video to the top.
Choose a single keyword that supports your video and stick to it. First off, choose your keyword before you make your video so you can pepper it throughout while you're recording. You'll also want to add this keyword to your video description so viewers can find your content.
Use a keyword tool that understands YouTube such as Keyword Tool. Best of all, you don't need an account so can start finding keywords straight away.
Ask viewers to subscribe
Ask viewers to subscribe to your channel. That way they won't miss any of the new content you publish in the future. It's the easiest way to interact with your audience and be sure that you're building followers who are interested in your channel. After all, they had to click "subscribe" in the first place.
You should give viewers a call to action to subscribe while you're speaking in your video. Tell them how to do it and why it's a good idea (you're going to share loads of cool stuff with them!). You can also remind them to hit like at the end of the video so it helps other similar viewers to find the content and build a friendly community.
Increase Your Uploading Frequency
Now that you're growing your subscriber base you need to give them what you promised, more videos. You should try and upload a new video at least once a week. This is to keep your audience engaged so they don't forget about you and also for YouTube so it knows you're active and are building a professional channel.
If you're going to post once a week (and not more frequently) then it pays to stick to a schedule. You might choose Wednesday evening each week and that way your subscribers know to expect your new content then.
Interact with your audience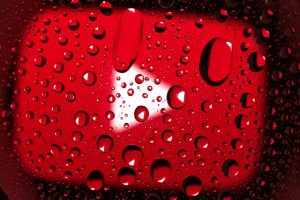 Whether it's a subscriber or a random viewer that has posted a comment on one of your videos, make sure you respond. You will be rewarded by YouTube and viewers alike!
This is because viewers like a personal touch and if they see you've responded to other viewers and your audience members are interacting with each other, they're more likely to take the time to do the same.
YouTube, being the social media platform that it is, loves to see its users engaged and engaging with each other. This is done via comments, likes, and dislikes, so get involved.
Promote your video elsewhere
This interaction should spread to other social media platforms you use. The more you promote your content, the greater your chance of success. You can use any online platform that you like and have an account for your business or brand.
You should also include it on your blog. You don't need to upload the video either which will take up space but can embed the YouTube link onto your page.
Use YouTube Cards
If you haven't started adding cards to your videos on YouTube this is a great tool to promote your other videos while a viewer is watching. Cards are essentially a link to any video you select and can choose to add this at any stage in your video. You can also go back and add cards to videos already uploaded onto your channel.
It's especially common to add a YouTube card towards the end of a video so that you can keep a viewer on your channel even longer. Of course, you don't want to use too many cards in one video because that could be distracting.
Those are the most simple and effective ways to boost your YouTube channel and grow your audience. Used all together they are even more powerful and you should notice more activity on your channel in no time.